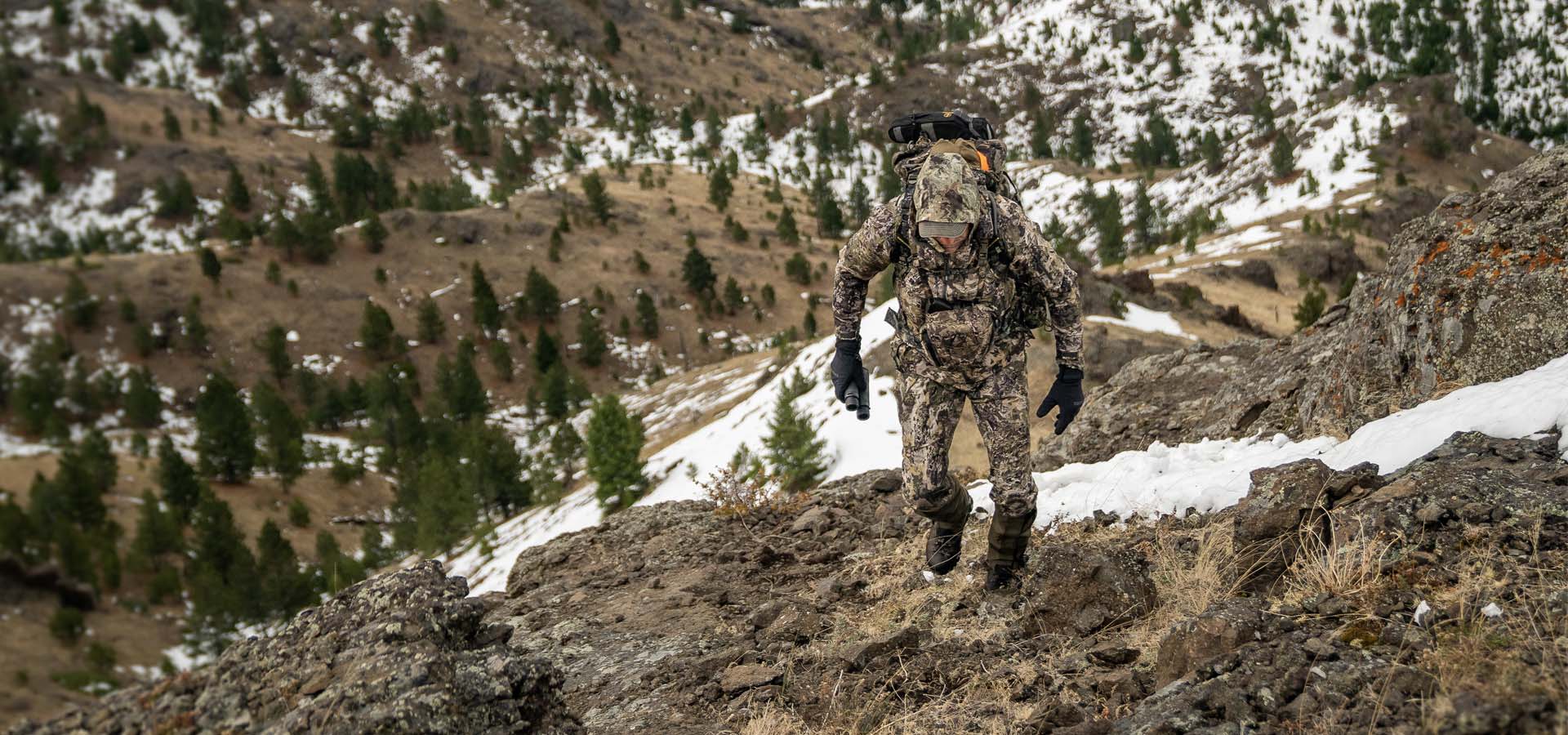 Doppelganger's proprietary dual image fools your prey's eye in ways no other camo will. High-tech imagery causes the eye to focus on a detail in one of the layers. Everything else fades from view. Doppelganger is a new kind of camo with great field colors. Broad-field fades meet crisp, clean, good looking lines. Because whatever you're hunting, you might as well look sharp.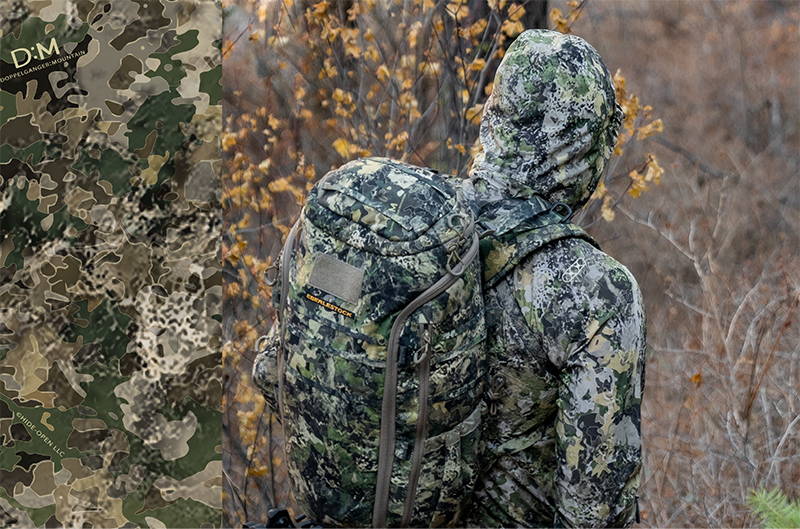 Mountain should be a staple color pattern for every western hunter. Whether you're hunting high country basins for early season mule deer, or down in the thick timber for elk; Mountain is the best pattern for big game hunting in the West. Intended uses: basins, thick timber, rock scree, swamps, and agriculture land.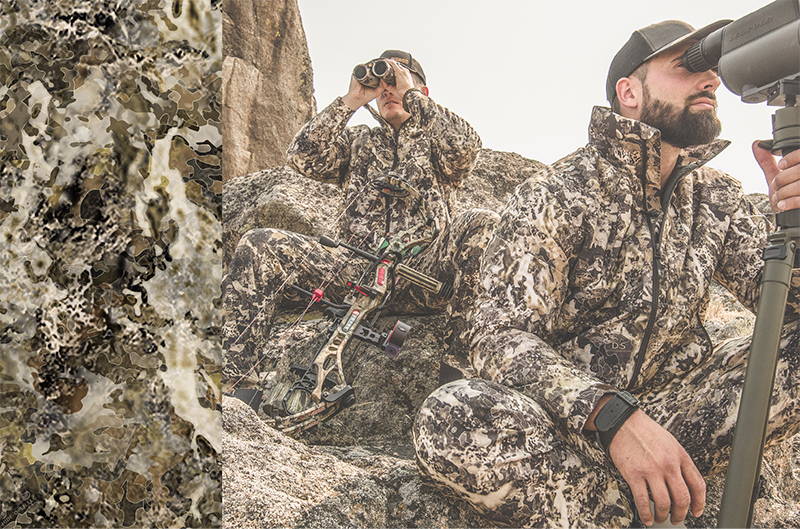 Skye is widely considered our most versatile pattern and a favorite for whitetail deer hunters. The light brown, yellow, and earth colored pantones blend in with almost every environment. Intended uses: prairie, hardwoods, treestand hunting, dry desert, rocks, and arid landscapes.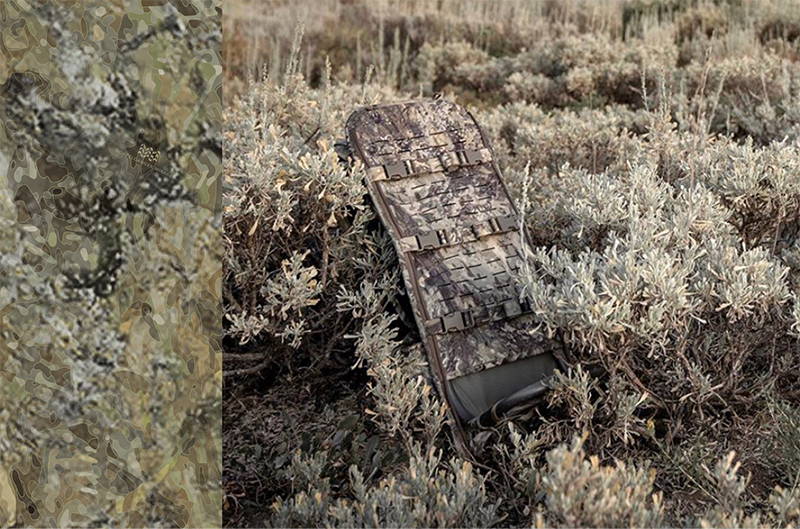 Mirage is our newest member of the Doppelganger family. Designed mainly for the West, but also parts of Canada and Alaska. Mirage specializes in adapting to its surroundings. The predominant colors are a blend of sage, earth tone greens, and browns. Intended uses: sage brush, high desert, and tundra.